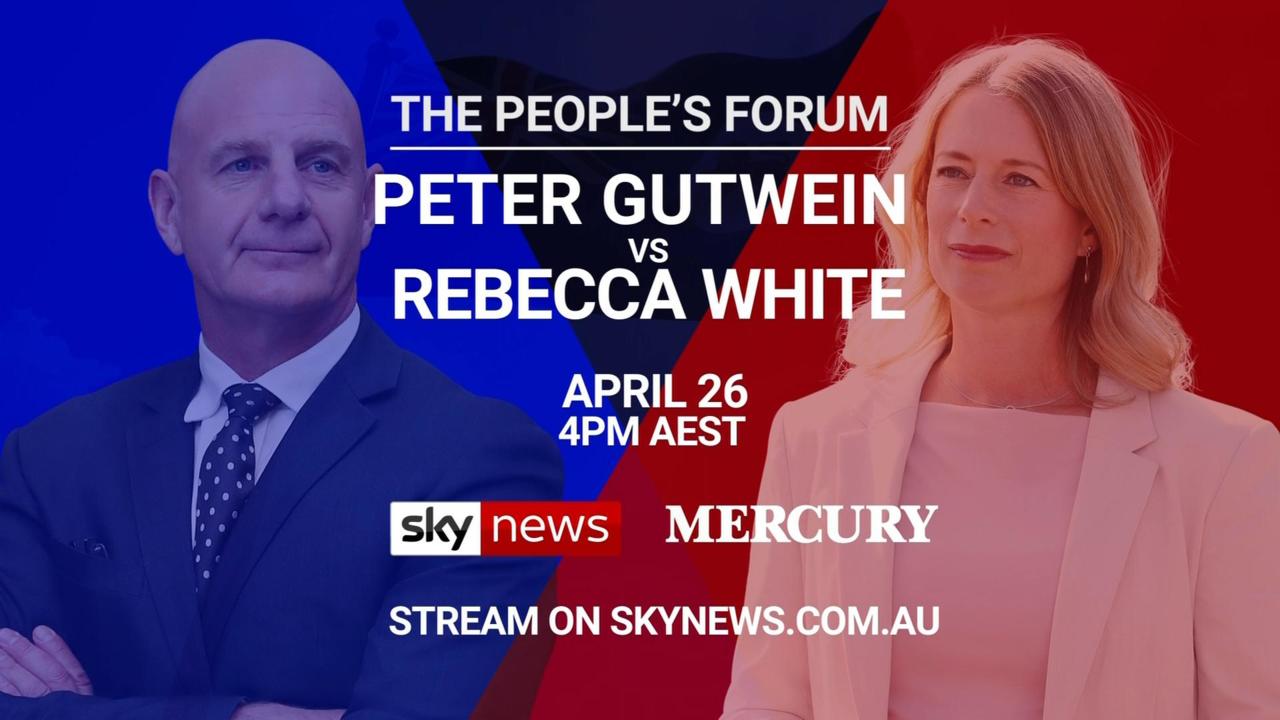 Sky News and the Mercury will host a People's Forum on Monday April 26 in Hobart featuring Tasmanian Premier Peter Gutwein battling it out with Opposition Leader Rebecca White just five days out from the state election.
Join Sky News Chief News Anchor Kieran Gilbert for the one-hour forum at 4pm AEST as the leaders are questioned on their policies and priorities amid the state's surprise snap election campaign.
Premier Peter Gutwein caught many by surprise when he called Tasmania's Election a year early, and this Forum will be our best insight into whether voters are set to reward or reject his high-stakes roll of the dice.
At 2pm AEST join Political Reporter Tom Connell for pre-forum analysis as he anchors Afternoon Agenda, crossing to Kieran Gilbert live from the forum venue.
Gutwein and White will then face the group of voters live for questioning from 4pm AEST.
Watch LIVE on Sky News, Foxtel channels 103 & 600 and Sky News on WIN in Tasmania on channel 83.